Our sponsors
At Cisco customers come first and an integral part of our DNA is creating long-lasting customer partnerships and working with them to identify their needs and provide solutions that support their success. The concept of solutions being driven to address specific customer challenges has been with Cisco since its inception. Husband and wife Len Bosack and Sandy Lerner, both working for Stanford University, wanted to email each other from their respective offices located in different buildings but were unable to due to technological shortcomings. A technology had to be invented to deal with disparate local area protocols; and as a result of solving their challenge - the multi-protocol router was born. Since then Cisco has shaped the future of the Internet by creating unprecedented value and opportunity for our customers, employees, investors and ecosystem partners and has become the worldwide leader in networking - transforming how people connect, communicate and collaborate.
https://www.cisco.com/c/fr_ch/index.html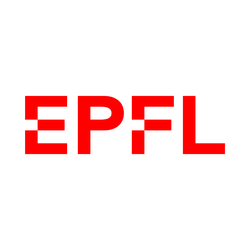 EPFL is one of the two Swiss Federal Institutes of Technology. With the status of a national school since 1969, the young engineering school has grown in many dimensions, to the extent of becoming one of the most famous European institutions of science and technology. Like its sister institution in Zurich, ETHZ, it has three core missions: training, research and technology transfer. Associated with several specialised research institutes, the two Ecoles Polytechniques (Institutes of Technology) form the EPF domain , which is directly dependent on the Federal Department of Home Affairs. EPFL is Europe's most cosmopolitan technical university. It receives students, professors and staff from over 120 nationalities. With both a Swiss and international calling, it is therefore guided by a constant wish to open up; its missions of teaching, research and partnership impact various circles: universities and engineering schools, developing and emerging countries, secondary schools and gymnasiums, industry and economy, political circles and the general public.
http://www.epfl.ch/
Omniscient computer science It is difficult to imagine a world without computer science - it permeates all of our society's infrastructures. This science is used in a vast array of technology ranging from micro-sensors that are invisible to the naked eye to high-performance machines that fill an entire room. We entrust computers with tasks whose complexity exceeds everything that human beings have been able to build thus far. The study of computer science allows us to better understand our reality.
http://ic.epfl.ch/
Focused on innovation and quality, Logitech designs personal peripherals to help people enjoy a better experience with the digital world. We started in 1981 with mice, which (new at the time) provided a more intuitive way of interacting with a personal computer. We became the worldwide leader in computer mice, and have reinvented the mouse in dozens of ways to match the evolving needs of PC and laptop users.
https://www.logitechg.com/fr-ch
AGEPoly is the Student's Association of the EPFL. She has as statutory goals to represent the EPFL's students, defend the general interests of the students, inform and consult its members about all the decisions of the EPFL Direction that concern them. The association tries to cause the student's awareness of its role within the EPFL. It also has the statutory goals to animate the campus and provide student services to enhance and facilitate life on campus.
http://agepoly.epfl.ch/
World-Connect Services is a company that offers a wide range of IT services, from VOIP telephony to the provision of internet connections and the management of IT parks.
As an internet service provider, World-Connect offers internet connections up to 10Gbps symmetrical, transparent MPLS Layer 2 and Layer 3 point-to-point and IP-VPN networks, support for IPv6, BGP routing protocol and a wide range of SLAs for companies with more specific needs.
Also managing several student residences with over 4500 tenants, World-Connect also provides wifi and cable network management services from design to implementation.
Also present in several datacenters in the French-speaking part of Switzerland, it is possible to provide hosted services, and even to link these different datacenters to companies via point-to-point connections.
World-Connect is a flexible partner providing turnkey solutions adapted to the needs of the customer.


http://world-connect.ch/
As Switzerland's number one firm for communications, IT and entertainment, we are shaping the future. Swisscom is one of the most innovative and sustainable companies in Switzerland. With the fastest internet we make Switzerland ready for best gaming experiences.
https://swisscom.ch/gaming
Arcanite is a young and dynamic company that offers tailor-made solutions and supports the IT development of its customers and partners. The company, founded by former members of the EPFL (ETH Lausanne) community, now has about ten employees.

Our core business is the development of customized solutions in the areas of web application development, Machine Learning, Data Engineering, Blockchain and server stack management and automation.
https://arcanite.ch/
PolyLAN est sponsorisé par 4 restaurants franchisés :
Morges : https://www.mcdonalds.ch/fr/restaurants/morges
Etoy : https://www.mcdonalds.ch/fr/restaurants/etoy
Renens: https://www.mcdonalds.ch/fr/restaurants/renens
Crissier, centre commercial : https://www.mcdonalds.ch/fr/restaurants/crissier-centre-commercial
https://www.facebook.com/McDonalds.Domacona/
Infomaniak is a 100% Swiss alternative to the Web giants. From the design of data centers to product development and the orchestration of cloud infrastructures, Infomaniak controls its value chain from start to finish and employs nearly 200 people in Geneva and Winterthur. The company is owned exclusively by its founders and employees and also stands out for its ambitious ecological commitment. It recently launched a 100% free e-mail offer with an online storage service that respects privacy: ik.me
https://www.infomaniak.com/fr
AOC stands for high-quality consumer electronics that offer uncompromising value. We transform the latest technologies into reliable, user-friendly monitors that surpass the expectations of businesses and consumers who depend on our displays. Thousands of satisfied customers from a variety of sectors turn to AOC for our lasting performance, exceptional service and affordable pricing. Headquartered in Amsterdam, AOC International (Europe) B.V. is one of Europe's leading suppliers of computer displays. The AOC brand was founded in Taiwan in 1967 as the Admiral Overseas Corporation. It is now part of TPV Technology Limited – the world's largest PC monitor manufacturer. The company annually distributes over 1 million displays in Europe, and more than 15 million worldwide.
https://eu.aoc.com/fr/gaming
Founded in 2009 in the backstreets of Lausanne, Holy Cow! has revolutionized the Swiss burger market by bringing a unique concept: a fresh gourmet burger, served only with local and tasty products, all in less than 10 minutes. In the spirit of sustainability and ecological responsibility, Holy cow! offers recipes from founder Richard's travels around the world. Taken over in 2017 by Adrian, the brand continues to challenge itself to remain innovative and ethical.



http://www.holycow.ch/
CékoiQoQa.ch ? QoQa c'est simple: 1 jour, 1 produit, 1 prix! Mais avant tout, QoQa c'est juste méga FUN. Chaque jour, tu bénéficies d'une offre incrrrrrrrrrroyable mise en vente durant 24 heures, du lundi au jeudi. Ensuite, une nouvelle offre commence, valable jusqu'à dimanche midi. Quant à la dernière offre de la semaine, dédiée à ceux qui ont décidé faire la fête tout le weeek-end, elle ne dure que jusqu'à dimanche minuit!
http://www.qoqa.ch/
LA DÉTENTE SPORTIVE POUR TOUS !
Viv'eden c'est un réseau de lieux conviviaux de remise en forme proposant de nombreuses activités accessibles à tous et adaptées aux rythmes de chacun. Une nouvelle façon de faire du sport dans un état d'esprit positif et dynamisant, sans complexes, sans contraintes.
Découvrez des clubs à votre image qui vous donne l'envie de prendre soin de vous!
https://viveden.com/